Admin - Creating A Gift Card
In this user guide, I will demonstrate how to create a gift card for a member. 
First, log in to the admin module with your user id and password.
Next, select the blue \'Gift Cards\' button from the main navigation page.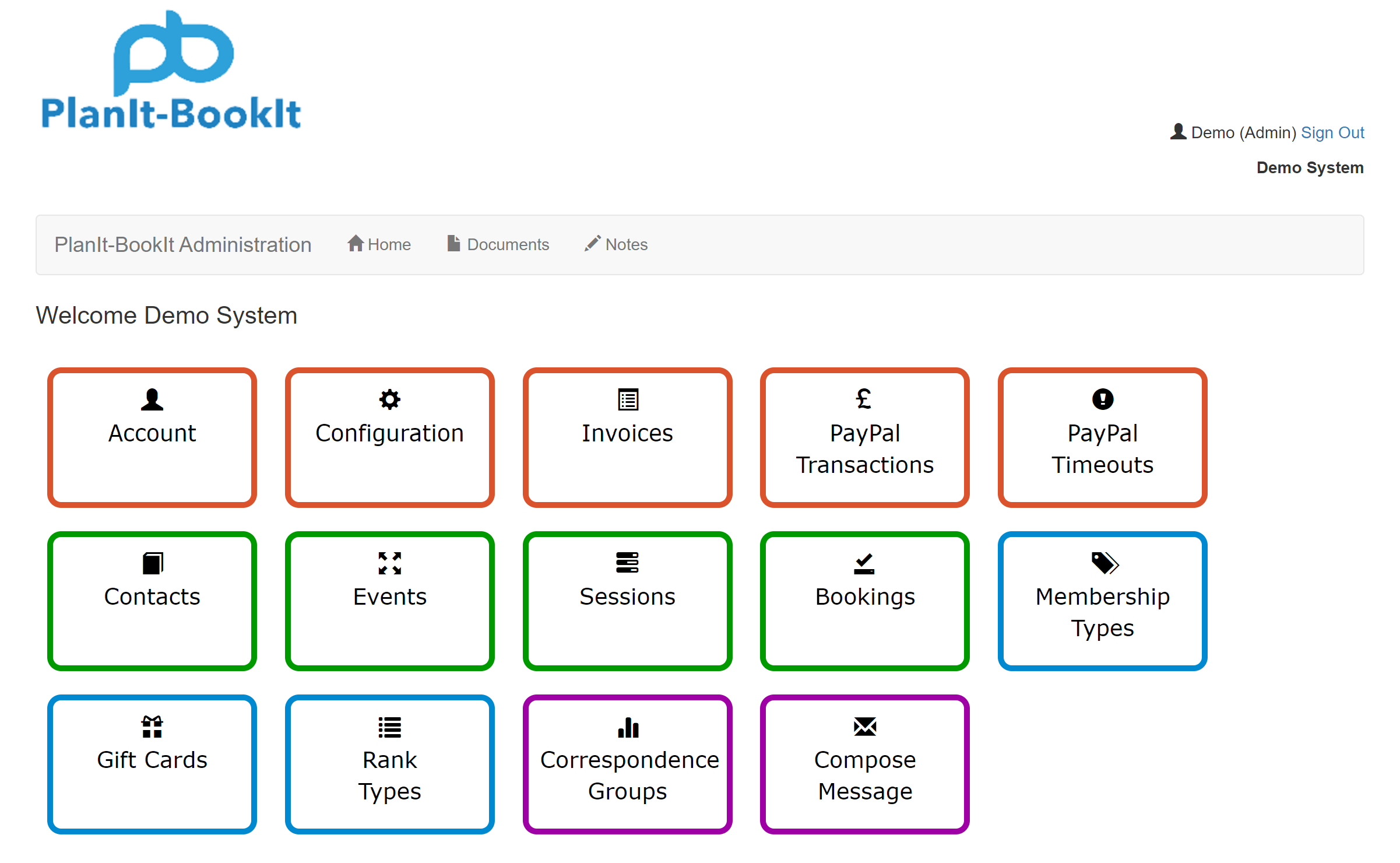 This will take you to the gift cards page.
As you can see from the image below, we currently have no gift cards generated.

To generate a new gift card click new on the navigation bar at the top of the page.
The gift card properties form will be displayed…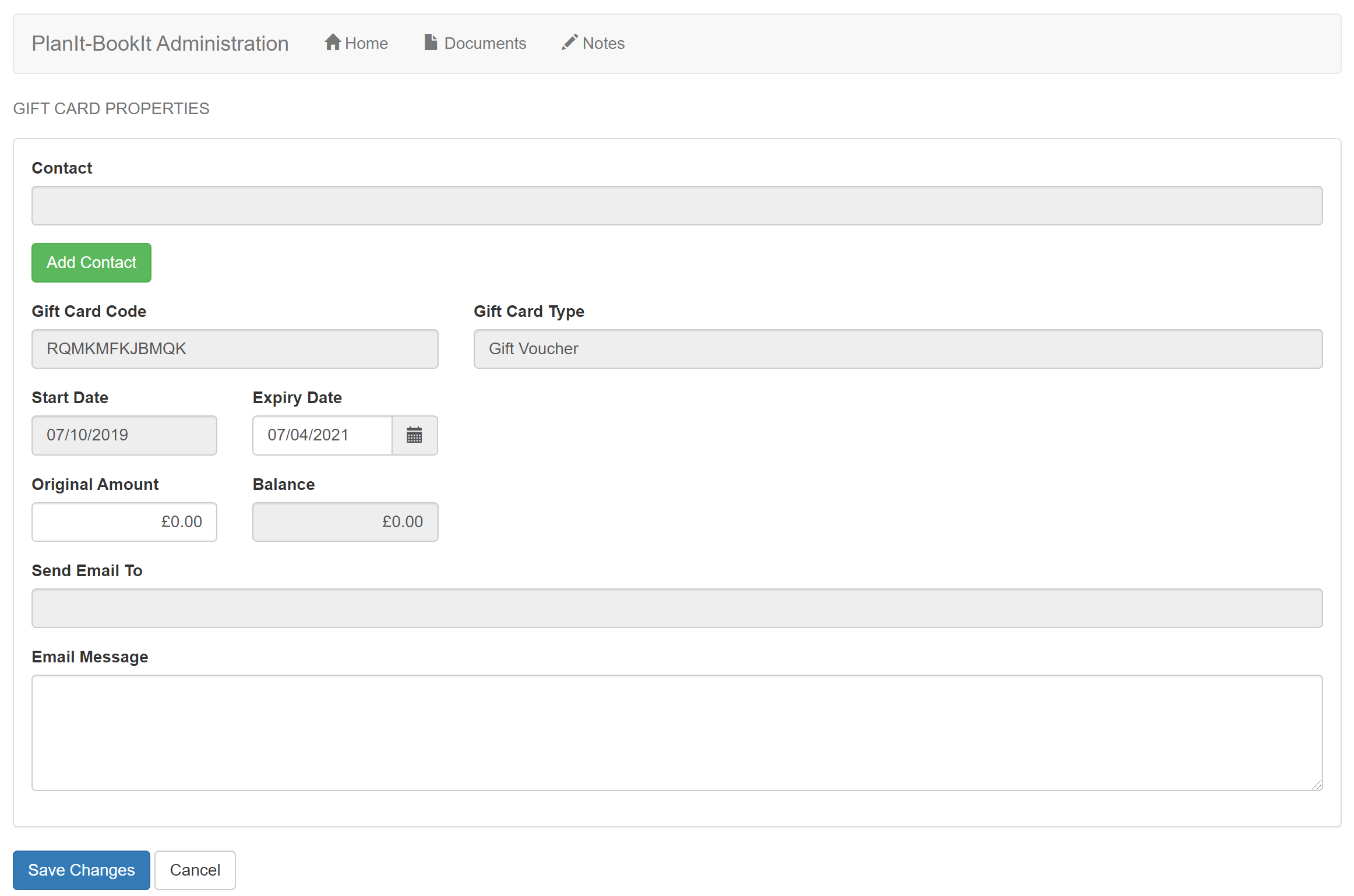 To begin, you need to select a contact that the gift card will be allocated to.
To do so, click the green \'Add Contact\' button.
The \'Add Contact\' pop up form will be displayed.
As you type in the Contact Name text box field members who match what you type will be displayed below. Click on the member you wish to allocate the gift card to. In the below example I have selected myself.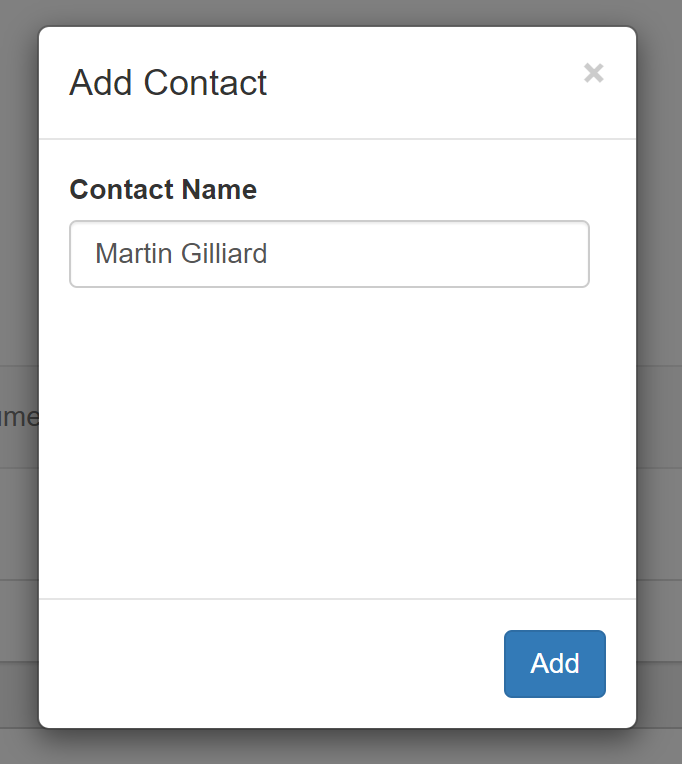 Clicking the Add button on the Add Contact modal pop-up returns you to the gift card properties form. Here you can enter the value of the gift card and any message that you want to send to the recipient.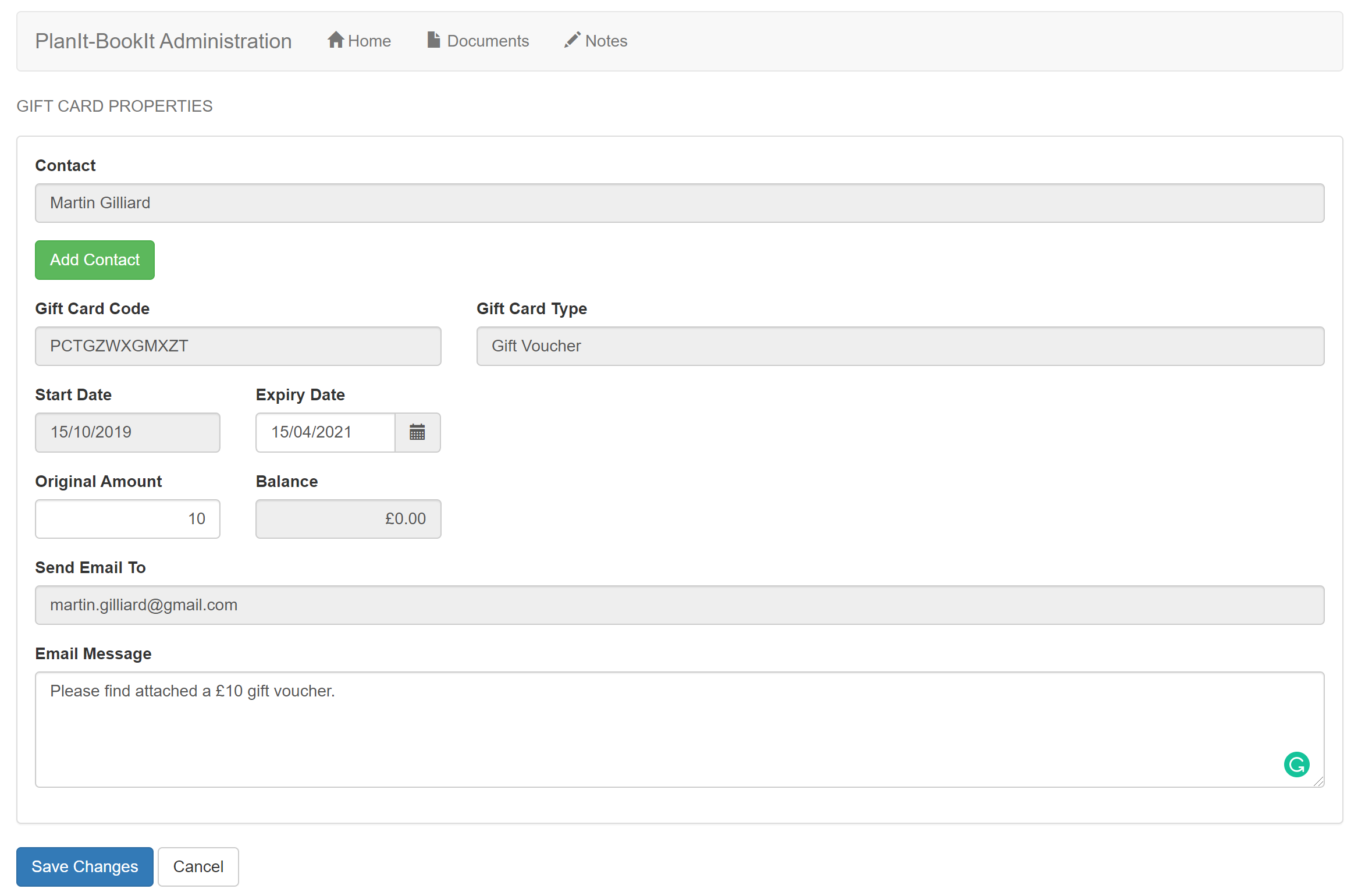 Click the save changes button to generate the gift card. You will be returned to the gift cards screen which lists all active gift cards.